565 Broome Soho
New York, USA
The project takes place in one of the most exclusive New York condominium development comprising two identical glass towers: 565 Broome Soho, completed in 2019 by Pritzker Prize architect

Renzo Piano

.

Experiencing the space of this apartment for a few hours during the in situ research leaded to one major trait that nourished the development of the project: the interior still mullions. Renzo Piano said "We wanted to ensure this building was filled with as much natural light as possible." Piano's statement has been made possible thanks to the beautiful design of these mullions.

The finesse within their design make possible the substantial natural light penetrating each space. Those mullions are thin but they set the tone throughout the apartment due to their verticality which inspired John to reuse their proportion for his design.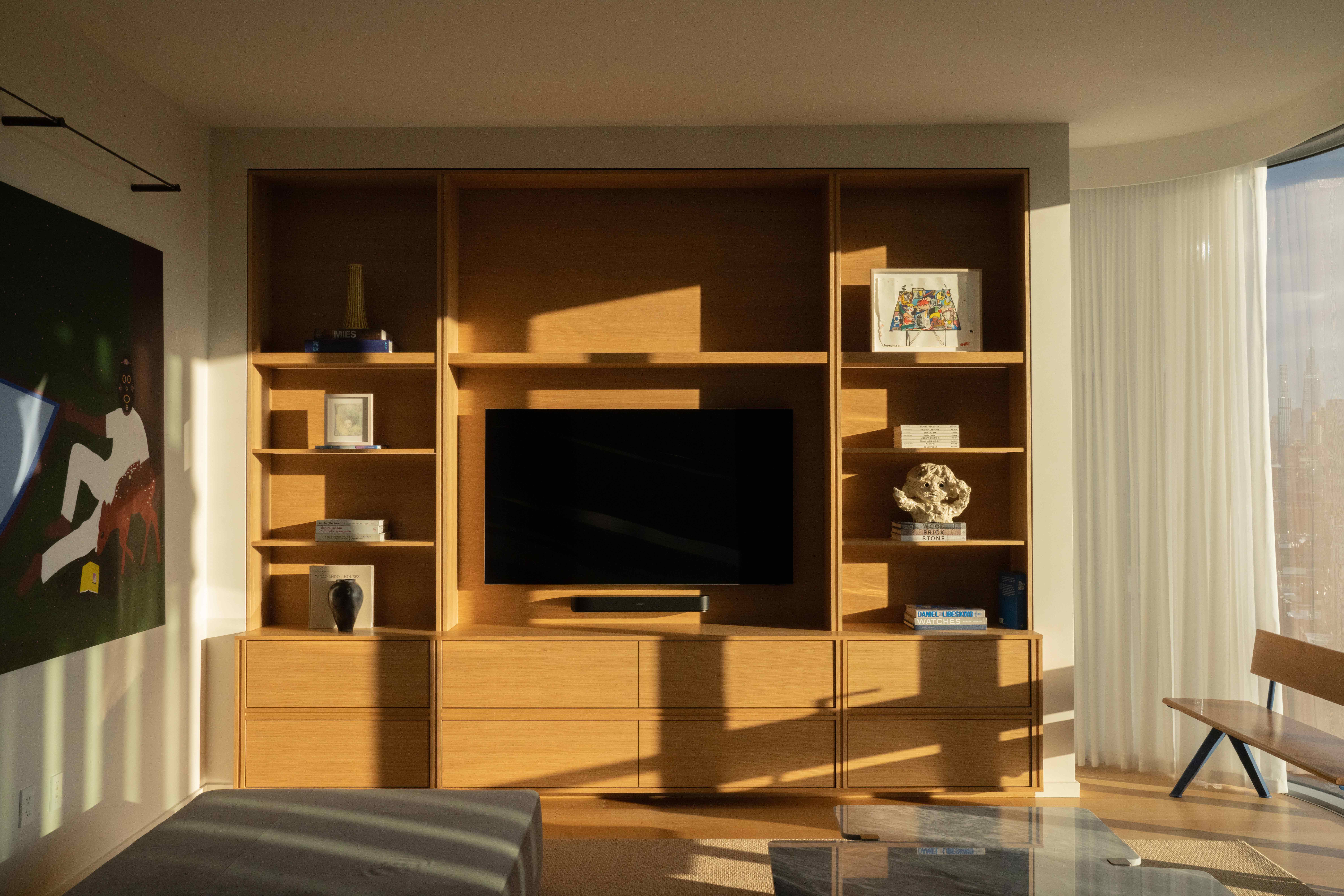 Designer: John Schwarz
Photos: ©

Brenda Nusenovich