The primary objective of the Audio Reader Network is to serve the vision-impaired community, both through their radio network and through the creation of the Sensory Garden. The latter is filled with a variety of plantings intended to delight the senses and provide a tranquil experience for its users. The Dirt Works Studio was granted the unique opportunity to design an addition to the garden that would both enhance the existing sensory experience and entice new visitors. Our proposal sought to introduce a dynamic yet unimposing structure, with the aim of complementing the garden's aesthetic while also providing ample shelter. The signature feature of the open air pavilion is a nine foot rammed earth column, which acts to facilitate circulation along the existing brick pathway as well as to support the nail-laminated timber

Materials: Rammed Earth, Cedar (Shou Sugi Ban - 焼杉板)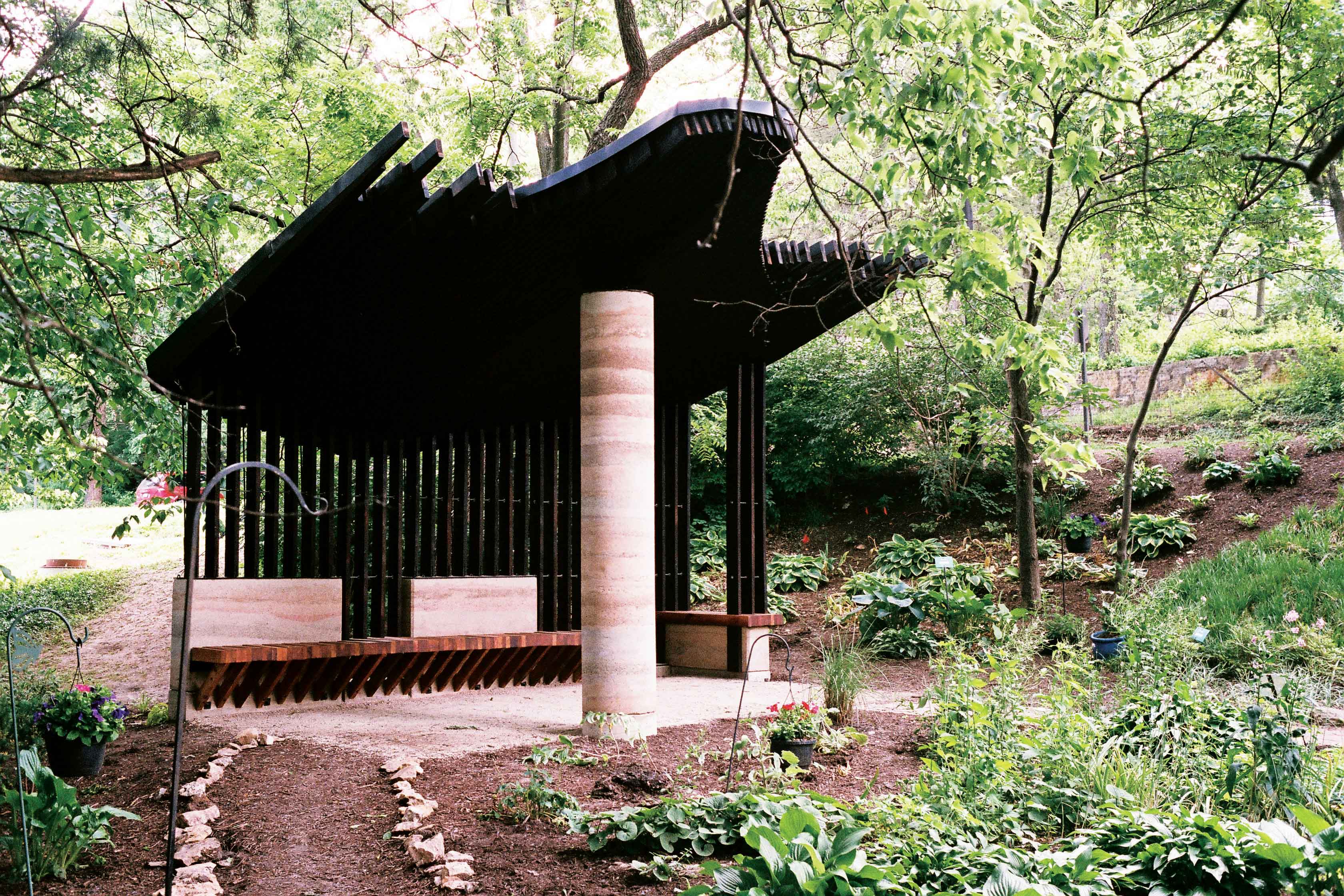 The pavilion is comprised of a compacted earth floor; a series of three low rammed earth walls and a nine foot tall rammed earth column; a charred cedar screen wall; built-in cedar benches; and a mass timber screw-laminated charred cedar roof clad in powder-coated steel shingles. All major components of the pavilion interlock into the others - the bench interlocks with the rammed earth and cedar screen walls and the screen walls interlock with the mass timber roof structure above.